Jim's Daily Email Alerts: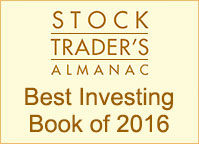 Juggling With Knives
This website is based on my book, Juggling with Knives. Both the book and website are about volatility in everything from stocks and bonds to real estate, and real life topics such as jobs and education.
This website keeps the content of the book fresh and the advice and strategies up to date. If you've purchased the book, you've earned a one year free subscription. Use the Coupon Code in the book to start your FREE subscription when you Subscribe on this website.
Top Comments
Opinions Matter!
rembrandt1313
frvinot
Djw927
Georic
Jean Notestein
Joedomaj
Martin Zourek
bigusky
carnut2010
cscheuer
DDjuggles
JAW
kitemaker
neutrinoman
ntorpey@gmail.com